It's Monday! What Are You Reading? is a place to meet up and share what you have been, are and about to be reading over the week.  It's a great post to organise yourself. It's an opportunity to visit and comment, and er… add to that ever growing TBR pile! So welcome in everyone. This meme started with J Kaye's Blog   and then was taken up by Sheila from Book Journey. Sheila then passed it on to Kathryn at the Book Date. And here we are!
Hi loves !, I hope you're having a great start to the week, I know it is difficult to start after the weekend, so from here I send the best energies for you all !. Today I bring you the weekly meme "It's Monday! What Are You Reading?", which I love since it allows us to keep abreast of our recent and future readings, so without further ado let's start !!
---
---
WHAT I READ LAST WEEK & WHAT I AM READING AT PRESENT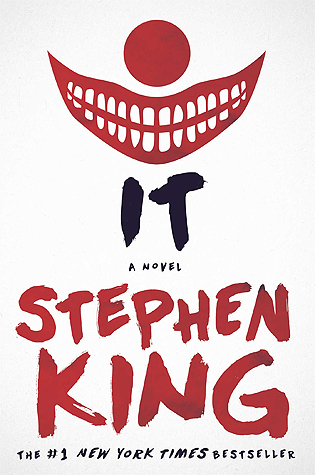 It 

by

 Stephen King
Well, I've been reading IT all last week and I think I'll be reading it for the most part of this one too. It's a good book but it's so long! Personally as I have told you before, is my first experience with Stephen King and I've been struggling a bit with his writing style which although it makes the plot be mysterious and well told, is too descriptive. This man literally spends pages and pages describing situations that aren't really relevant to the main plot, and that is a little bit annoying. Even so,the main plot is very interesting and I love to discover things in the book that I haven't seen in the movie, That's always something pleasant.
I want to make it clear that I don't think King has a bad writing style, in fact he's considered the horror king for something, right?. What I feel is that his descriptive style is not entirely for me. I still hope to finish the book in a few days to write my review and tell you more deeply about my thoughts. I'm about 700 pages inside of it, so I'm super proud of myself, I think it would take me even longer to read it, so if all goes well I might finish it and review it this week. *Finger Crossed*
---
---
UP NEXT
The Dreadful Tale Of Prosper Redding by Alexandra Bracken 
I've heard incredible things about this book, I can't wait to read it, besides I feel it will be a relief after reading a complex book as IT, I feel that a Middle-Grade could work
---
---
What are you reading this week?
What have you finished reading?
Feel free to leave your comment below, I always love to know what you think

🙂
find me at