Hi guys! I hope you're having a great day, and I hope you have an even better weekend.
Today I bring you something very different, I know that my blog is very focused on reviews and although I also do some tags and memes, I feel that I would like to start doing something more casual kind of post, like this Bookish Updates, where I thought we could talk about some things that are happening in the bookish world, and thus share our thoughts on the issues that are happening at the moment. I plan to do this every time I want to tell you something important or some recent information about new releases, revealing covers and information related to the literary world.
---
First of all I want to tell you that my idea was to upload my September Wrap Up today, but I'm still reading a book (Uncanny by Sarah Fine), so I'll wait to finish it so I can finally upload the post. Surely it will be up Sunday or Monday with luck. So be patient guys lol. I'm enjoying the book but I'm not sure if it's for me, I'm a bit confused, I need to read more to know for sure and have a better opinion about it
---
---
The other day I was in Goodreads, just doing nothing lol, and I saw someone who had marked a book by Leigh Bardugo, without a cover, as "to read", and said something like "OMG Nikolai will have his own duology", and I swear you guys I had to see like 3 times to confirm that my eyes weren't fooling me, because OMG, I still can't with all this happiness inside me.
For those who don't know what I'm talking about (possibly everyone knows by now), Leigh Bardugo is the author of this Incredible trilogy "Shadow and Bone", which is one of my favorite ever, in these books Nikolai Lantsov appears, who is a secondary character but one SO AWESOME. Most of the people who have read the trilogy have loved Nikolai and with all the reason, he's this type of character that will make you smile even in the worst moments, it's also so brave and simply amazing. You'll have noticed that I personally adore him and it makes me happy that he has his own duology, he totally deserves it.
King of Scars will be released in 2019, I know !, we'll have to wait and suffer in the meantime, but I feel it will be worth it. Here I leave you the Synopsis in case you're interested
Nikolai Lantsov has always had a gift for the impossible. No one knows what he endured in his country's bloody civil war—and he intends to keep it that way. Now, as enemies gather at his weakened borders, the young king must find a way to refill Ravka's coffers, forge new alliances, and stop a rising threat to the once-great Grisha Army.

Yet with every day a dark magic within him grows stronger, threatening to destroy all he has built. With the help of a young monk and a legendary Grisha Squaller, Nikolai will journey to the places in Ravka where the deepest magic survives to vanquish the terrible legacy inside him. He will risk everything to save his country and himself. But some secrets aren't meant to stay buried—and some wounds aren't meant to heal.
---
---
In other news (I always meant that lol). Stephanie Garber has announced the name, cover and release date for the Caraval sequel!!. I'm so excited about this! : The title of the book is Legendary and will be released by Flatiron Books on May 29, 2018, I really can't wait, I also die for re-reading Caraval and thus be prepared for this one. Be ready because not only the name looks great, but the cover is absolutely beautiful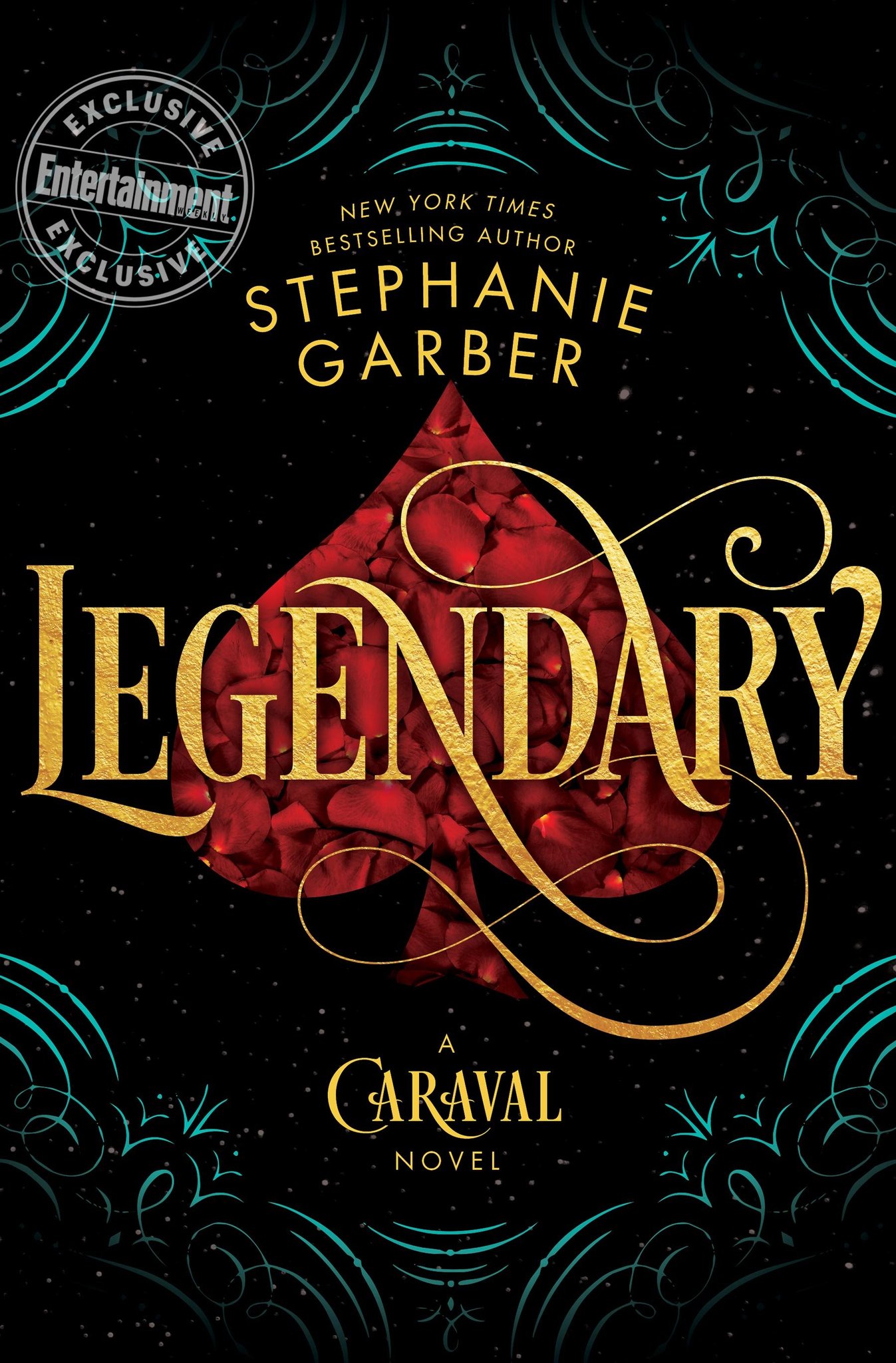 In case you want to know more about it, the original information has been posted HERE
---
---
I know that this is my first post of this type and that is why maybe it's a little messed up lol, surely I'll improve over time, anyway I really want to ask you to be honest with me. Do you believe that this is something you would like to see once in a while?, maybe once a week or when there's something to tell. What do you say?
---
---
What do you think about this news!?
Let me know in the comments below, I would love to know your thoughts about it
find me at