It's Monday! What Are You Reading? is a place to meet up and share what you have been, are and about to be reading over the week.  It's a great post to organise yourself. It's an opportunity to visit and comment, and er… add to that ever growing TBR pile! So welcome in everyone. This meme started with J Kaye's Blog   and then was taken up by Sheila from Book Journey. Sheila then passed it on to Kathryn at the Book Date. And here we are!
Hi loves !, I hope you're having a great start to the week, I know it is difficult to start after the weekend, so from here I send the best energies for you all !. Today I bring you the weekly meme "It's Monday! What Are You Reading?", which I love since it allows us to keep abreast of our recent and future readings, so without further ado let's start !!
---
---
WHAT I READ LAST WEEK

Genuine Fraud 

by

 E. Lockhart
I was expecting this book a lot, I think it was one of my most anticipated for this year and I haven't been disappointed, I love it !, and I know that many people seem to have problems with the end and I get it, maybe it's a litlle bit open, but personally I've been fascinated I think it's a brilliant work from start to finish, the writing style is magnificent and the plot twist was a big surprise, I can't recommend it more guys. I'll leave you my full review HERE in case you want to check it out
---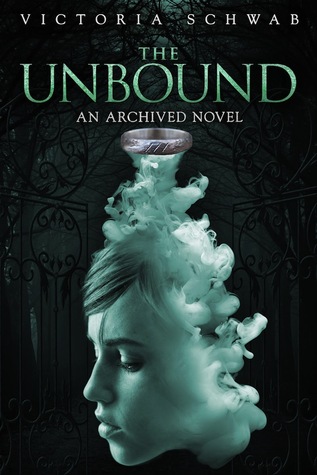 The Unbound (The Archived #2) 

by

 Victoria Schwab
I think it wasn't very smart of me to read this because now I need more !. Anyway I've enjoyed it a lot, this one for me is much better than the first one, has a much darker aura, and although it0s an unfinished trilogy, I can't stop recommending them even like a duology, I know many of you love Victoria Schwab so you can't stop reading this, has incredible characters and a very original world building.  I'll leave you my full review HERE in case you want to check it out
---
---
WHAT I AM READING AT PRESENT
Things I'm Seeing Without You 

by

 Peter Bognanni
This book tells the story of a girl who just lost her boyfriend, and we'll see how her life start to change from this fact. Just now that I'm 50% into it, I can say that I'm enjoying it, at first I wasn't sure where the story would go, but now it's clearer for me and now that the revelations begin to arise, I can feel more committed to the book, I hope to continue like this. Plus, I really like how the author handles humor in such a tragic situation.
---
---
UP NEXT
Uncanny by Sarah Fine
This is one of the few ARCs that I have left in NetGalley which is incredible, since I haven't been requesting more books for the moment then the number of arcs has been reduced a lot, it's a good thing since I feel more relaxed about it.
Well, my plan is to read it before or for its release date which is early next month, sounds incredible super dark and interesting, I think that with Halloween approaching could be a great reading and maybe if I enjoy it I could recommend it to you all
---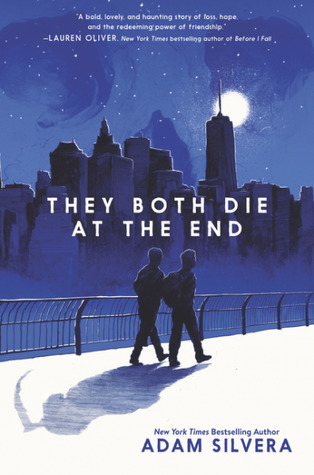 They Both Die at the End 

by

 Adam Silvera
I've read History Is All You Left Me and I liked it a lot, so of course I want to read Adam's others works, I'm super excited about the promise of this one, sounds incredible and super original, I've only heard good things about it, so I can't wait to go for it, I hope I can start it this month, although I'm not sure, if that doesn't happen then the next month will be, but I'm sure I want to read it
---
---
What are you reading this week?
What have you finished reading?
Feel free to leave your comment below, I always love to know what you think

🙂
find me at