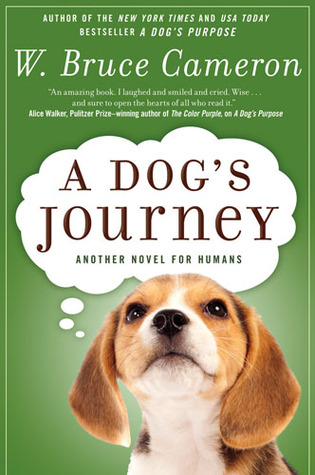 Title: A Dog's Journey (A Dog's Purpose #2)
By: W. Bruce Cameron
Published: May 8th 2012
By: Forge Books
Genre: Animal Ficcion- Contemporary- Dark- Family
The direct sequel to the New York Times and USA Today bestselling A Dog's Purpose.

Buddy is a good dog.

After searching for his purpose through several eventful lives, Buddy is sure that he has found and fulfilled it. Yet as he watches curious baby Clarity get into dangerous mischief, he is certain that this little girl is very much in need of a dog of her own.

When Buddy is reborn, he realizes that he has a new destiny. He's overjoyed when he is adopted by Clarity, now a vibrant but troubled teenager. When they are suddenly separated, Buddy despairs―who will take care of his girl?

A charming and heartwarming story of hope, love, and unending devotion, A Dog's Journey asks the question: Do we really take care of our pets, or do they take care of us? More than just another endearing dog tale, A Dog's Journey is the moving story of unwavering loyalty and a love that crosses all barriers. 
Title: La Razon de estar Contigo: Un Nuevo Viaje
By:  W. Bruce Cameron
Published: July 2017
By: Roca Bolsillo
Genre: Ficcion Animal-Contemporaneo-Familia-Arc
Buddy es un buen perro. Tras la búsqueda de sus propósitos de vida por medio de distintas reencarnaciones, está seguro de haber encontrado una nueva vida que lo completa. Mientras observa con curiosidad a la pequeña Clarity -un bebé que siempre está haciendo peligrosas travesuras-, está convencido de que es la niña ideal para esta nueva etapa.

Cuando Buddy reencarna una vez más, descubre que tiene un nuevo destino. Es feliz porque vuelve a ser adoptado por Clarity, ahora una enérgica y problemática adolescente. De pronto los separan, y Buddy se pregunta quién se encargará de cuidarla.
---
---
Review in English
I want to thank to Edicion Anticipada and Rocabolsillo, for providing me with this copy in exchange for an honest review
I have so many emotions inside me right now, this will probably be one of the hardest reviews I've ever written. This book is so significant and is a great conclusion to the first one, I've enjoyed it, but also I've suffered, so without further ado, let's begin!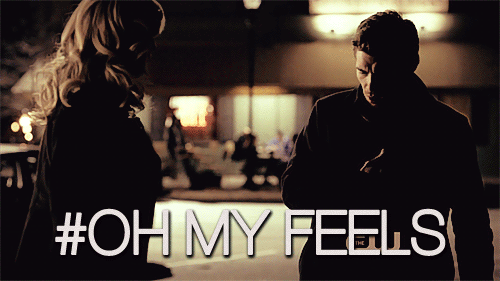 A Dog's Journey, is much darker than the first book, plays very delicate subjects such as bulimia, suicide and cancer, so of course it's a book with a great emotional content, it was impossible for me not to cry like a thousand times, I feel that after reading this book I'm ready to read anything lol. In this one we continue the journey of Buddy, who now feels that his new purpose in life is to take care of Clarity, the granddaughter of Hanna and Ethan, who has quickly become a problematic teenager, and we'll can see how through his various reincarnations, fate always acts so that they'll meet again 
I really like the Clarity's character, it's very obvious from the beginning that the mother is really the problem here and both, her rebellious attitudes, and her eating problems are largely due to the upbringing that this one has given her in the course of her life, and the lack of affection that she has received from her mother. We witness as Gloria (Clarity's mother), again and again denigrates her daughter to make her feel really miserable, Ive hate this woman, I really did, and the way she treats Buddy is horrible and so inconsiderate, this kind of people never deserve to have an animal as sweet as a dog, is very despicable.
The way C.J (Which is like Clarity now calls herself) treats Buddy is very warm and sweet since they meet again, I've love this relationship as much as I've loves Buddy's with Ethan, it's so real, loyal and sincere , it was very beautiful to read how C.J cares about him and she'll do everything possible so that they can be together despite everything. There are many times when C.J endangers Molly (as Buddy is now called), but I've always felt that all her actions are desperate acts for wanting a better life and I really feel sorry for her and in some way, I understand her behaviors
C.J has neither had nor has an easy life, but something that is really good in her life besides Molly, is Trent. Trent is C.J's best friend, he's simply an angel and will always be there for her when she needs it, is considered, sweet and good person, is also the main reason C.J has met again with Molly and both Trent's relationship with C.J, like the one he has with Molly has been very nice to read. Although I feel that C.J didn't value him at firs,t I'm very satisfied with the development of their relationship.
I think the big difference between this book and the first one is that now Buddy really knows what his mission will be and he'll do it no matter what, I also feel that destiny plays a fundamental role and the way the stories intertwine is really good . Another differences is the seriousness of the book and I say again, because of the dark that this one is, with the whole issue of food problems, depression, diseases, abuse's attempt , there are really many serious issues in it, and although I confess that I had more sweet and happy moments in the first one, it's important to highlight the work and respect with which the themes have been touched, but it doesn't stop hurting or being hard, there are parts in which it was very hard to continue and I've had to leave the book for a while, even so I can't fail to highlight the brilliant work of creating a book that will really touch your heart regardless of whether you're a sensitive person or not, there is a theme for every person in the world in this book and that is why I recommend it .Although if you are an impressionable person or some of these topics can be very difficult for you, I recommend caution.
I can't help thinking how much Buddy has helped people throughout this duology, not only its owners but has touched the heart of all who have had the pleasure of knowing, even literally saved lives during his journey. He has definitely touched mine. I love him so much guys, it's really incredible, I feel that he has made me value my dogs a lot and I can't stop telling them that I love them, again and again hahaha.
The end has made me cry and cry, was a great conclusion, I feel that it closes everything in a very beautiful way, but also it's heartbreaking.Loyalty and love are the two words I would use to describe Buddy. He's a pure and beautiful soul and I've enjoyed knowing him and I don't regret having decided to undertake this trip with him.
I highly recommend this duology, whether you're animal lover or not, because I feel that probably something changes in you and will open your eyes to a lot of situations. It's a very valuable duology, but I probably will not read a book about dogs for a while now lol. They are too many emotions and I can't control them all, I'll carry this book in my heart forever, I LOVE it, and I feel that everyone should give it a shot regardless of age, because W. Bruce Cameron knows how to write a unique story that will be with you for a long time. 
---
---
Reseña en Español
Quiero agradecer a Edicion Anticipada y Rocabolsillo, por proporcionarme esta copia a cambio de una reseña honesta
Tengo tantas emociones dentro de mi ahora mismo , esta sera probalmente una de las reseñas mas dificiles que he escrito. Este libro es tan significativo y es una gran conclucion al primero , lo disfrute pero tambien lo he sufrido , asi que sin mas preambulos comencemos!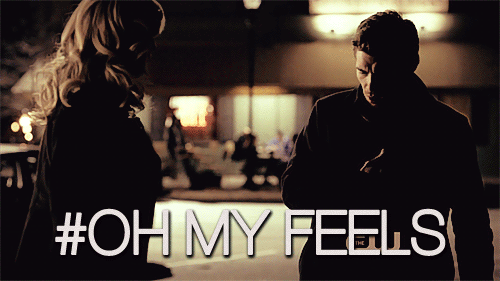 La Razon de estar Contigo : Un Nuevo Viaje , es mucho mas oscuro que el primer libro , toca temas muy delicados como la bulimia, el suicidio y el cancer asi que claramente es un libro con un gran contenido emocional , fue imposible para mi no llorar como unas mil veces , siento que despues de leer este libro estoy preparada para leer cualquier cosa lol. En esta entrega continuamos el viaje de Chico (como a mi personalmente me gusta llamarle) o Buddy , quien ahora siente que su nuevo proposito en la vida es cuidar de Clarity , la nieta de Hanna y Ethan , quien rapidamente se ha convertido en una adolecente problematica y observamos como atravez de sus varias reencarnaciones siempre el destino actua para que ellos se vuelvan a encontrar
Me gusto mucho el personaje de Clarity , es muy obvio desde un comienzo que la madre es realmente el problema aqui y tanto sus actitudes rebeldes como sus problemas alimenticios son en gran parte debido a la crianza que esta le ha dado en el trancurso de su vida y la falta de afecto que ha recivido . Somos testigos de como Gloria (la madre de Clarity), una y otra ves denigra a su hija hasta hacerla sentir realmente miserable , odie a esta mujer realmente lo hice , y la forma e la que ella trata a Chico es horrible y tan desconsiderada este tipo de personas no merecen jamas tener un animal tan dulce como un perro , es muy despreciable .
La forma en la que C.J (Ques es como ahora Clarity se hace llamar) trata a Chico es muy calida y dulce desde que se vuelven a encontrar , ame esta relacion tanto como ame la de Buddy con Ethan , es tan real , leal y sincera , fue muy hermoso leer como C.J se preocupa por el y hara lo posible para que puedan estar juntos a pesar de todo. Hay muchos momentos en los cuales C.J pone en peligro a Molly (Como chico se llama ahora) , pero siempre he sentido que todas sus acciones son actos desesperados por querer una vida mejor y realmente siento mucha pena por ella y en cierta forma comprendo sus comportamientos.
Cieratamente C.J no ha tenido ni tiene una vida facil, pero algo que es realmente bueno en su vida ademas de Molly es Trent . Trent es el mejor amigo de C.J , el es simplemente un angel y siempre estara alli para ella cuando lo necesite , es considerado , dulce y buena persona ademas el es la razon principal por la cual C.J se ha vuelto a encontrar con Molly y tanto la relacion de Trent con C.J como la que tiene con Molly ha sido muy bonito de leer. Aunque siento que C.J no lo ha sabido valorar en un principio estoy muy satisfecha con el desarrollo de su relacion.
Creo que la gran diferencia de este libro con el primero es que ahora Chico realmente sabe cual sera su mision y lo hara sin importar nada , ademas siento que el destino juega un papel fundamental y la forma en que las historias se entrelazan es realmente muy buena. Otra de las diferencias es lo serio del libro y vuelvo a decir ,por lo oscuro que es con todo el tema de los problemas alimenticios , la depresion , las enfermedades , intentos de abuso realmente hay muchos serios temas en el, y aunque confieso que tuve mas momentos dulces y felices en el primero, es importante destacar el trabajo y el respeto con el cual los temas han sido tocados pero no deja de doler ni ser duro , realmente hay partes en las cuales me ha costado continuar y he tenido que dejar el libro un rato , aun asi no puedo dejar de destacar el brillante trabajo de crear un libro que realmente tocara tu corazon sin importar si eres una persona sencible o no, hay un tema para cada persona en el mundo en este libro y es por eso que lo recomiendo . Aunque si eres una persona imprecionable o alguno de estos temas puede ser muy sencible para ti, te recomiendo precausion.
No puedo dejar de pensar cuanto Chico ha ayudado a la gente a los largo de esta duologia , no solo a sus dueños si no que ha tocado el corazon de todos quienes han tenido el placer de conocerlo , hasta ha salvado vidas literalmente durante su viaje. Definitivamente ha tocado el mio. Lo amo tanto chicos es realmente increible , siento que me ha echo valorar mucho a mis perros y no paro de decirles que los amo una y otra vez jajaja.
El final me ha echo llorar y llorar , fue una gran conclucion , siento que cierra todo de una manera muy bonita pero tambien desgarradora. La lealtas y el amor son las dos palabras que usaria para descrir a Chico y aun asi me quedo corta. El es un alma pura y hermosa y he disfrutado mucho conociendolo y no me arrepiento de haber decidido emprender este viaje con el

Recomiendo mucho esta duologia , tanto si eres amante de los animales como si no , porque siento que probablemente cambie algo en ti y te hara abrir los ojos a un monton de situaciones. Es una duologia muy valiosa , pero probablemente no leere un libro sobre perros en un tiempo lol. Son demaciada emociones y no puedo controlarlas todas , llevare este libro en mi corazon por siempre , LOS AMO, y siento que todo el mundo deberia darle una oportunidad sin importar la edad , porque W. Bruce Cameron si que sabe escribir una historia unica que se quedara contigo por un largo tiempo.
---
---
Rating
4.5/5 Stars
---
---
Feel free to leave your comment below, I always love to know what you think

🙂
find me at