Title: A Dog's Purpose (A Dog's Purpose #1)
By: W. Bruce Cameron
Published: July 6th 2010
By: Forge Books
Genre: Animal Ficcion- Contemporary
This is the remarkable story of one endearing dog's search for his purpose over the course of several lives. More than just another charming dog story, this touches on the universal quest for an answer to life's most basic question: Why are we here?

Surprised to find himself reborn as a rambunctious golden haired puppy after a tragically short life as a stray mutt, Bailey's search for his new life's meaning leads him into the loving arms of 8 year old Ethan. During their countless adventures Bailey joyously discovers how to be a good dog. But this life as a beloved family pet is not the end of Bailey's journey. Reborn as a puppy yet again, Bailey wonders, will he ever find his purpose?

Heartwarming, insightful, and often laugh out loud funny, this book is not only the emotional and hilarious story of a dog's many lives, but also a dog's eye commentary on human relationships and the unbreakable bonds between man and man's best friend. This story teaches us that love never dies, that our true friends are always with us, and that every creature on earth is born with a purpose.
---
---
"The job of a good dog was ultimately to be with them, remaining by their sides no matter what course their lives might take. All I could do now was offer him comfort, the assurance that as he left this life he was not alone but rather was tended by the dog who loved him more than anything in the whole world."
Love this book so much, but itsn't a simple reading, having to read for everything that this dog had to happen was one of the most moving experiences of my life. I have many feelings inside me but I can't stop recommending it, and especially if you are a dog lover this book will make you see everything with other eyes
The book follows the story of a street dog who has lived with his mother hiding from humans, until one day, he stumbles upon them and his adventure begins, but soon realizes that death is not the end for him and after born again and again our friend will begin to ask himself what his sense of life is? , Why instead of dying he's being born again and again? , So we will accompany this adorable little dog through his many reincarnations, meeting new people, living new lives, new experiences and learning every day the meaning of life.
The book is told in first person by the dog, which is great !, we will be able to see everything from his eyes which has been an amazing and unique experience,how many chances do you have to be able to enter inside the mind of your best friend?, is really amazing.
But at the same time, even though there are lots of fun and adorable moments there are also hard times where we see Bailey (which is one of their names) try to find an explanation for the actions, not always fair, of the human being
I love the way the writing style makes me feel, it's very fluent and quick to read, even so I have a moment where I had to stop for a moment because there were too many feelings, and even when sometimes it all seemed so overwhelming, I ended up enjoying a lot of this experience. Besides the book allows us to know more deeply the feelings and thoughts so beautiful and innocent that a dog has and how only our companionship can make them so happy, it's very moving and I recommend it a lot, I can't wait to go for the next book and find out more of these wonderful adventures with Bailey
"Because failure isn't an option if success is just a matter of more effort."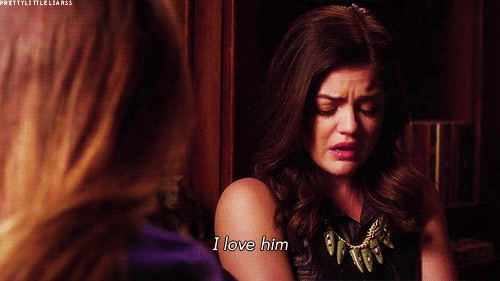 To finish I want to tell you that I'm a dog lover, I like all animals but dogs have always been special to me and I have had several throughout my life, and I can tell you that after reading this book something has changed inside of me and I've become even more aware and fond of these amazing and loyal animals, are such beautiful beings really deserve respect, understanding and love, this is just a thought that may be irrelevant since I don't doubt that many of you love animals but still there are people so evil in this world, who treat dogs as trash, really that has to stop and this book is a blow to the conscience to follow fighting to avoid animal abuse. And again I highly recommend guys it's a great read.
P.S: I hope I haven't scared you, in this book is not all suffering and tears are many adorable moments of unity, friendship, loyalty and many fun, you can't stop laughing
---
---
Rating
5/5 Stars
---
---
Feel free to leave your comment below, I always love to know what you think

🙂
find me at