Hi loves!, I hope you're having a beautiful day !, here has been super rainy and cold so it's perfect to read a lot and drink coffee, besides I've been checking many of your blogs and booktubers channels and I've seen this tag a lot and I thought it would be super fun to do it !. Being honest I don't know who the creator is, so if some of you knows it and can put in the comments would be great, to give him/her the credit him/her deserves.
No one has tagged me in or anything, but I've decided to do it anyway because it seems like a lot of fun, so without further ado, let's start!
---
Best Book You've Read So Far in 2017
I'll Give You the Sun 

by

 Jandy Nelson
We Are Okay 

by

 Nina LaCour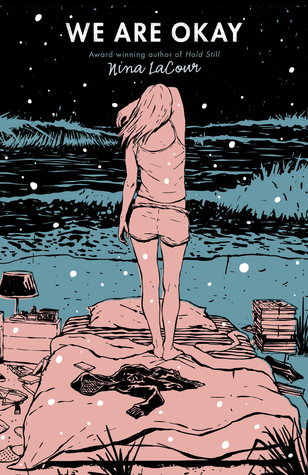 I can say that I'm a lucky girl because I've had great readings so far this year, and I've found this worlds that I would love to live inside of them and characters that I would love to hug forever, so it has been great.
But still I have to give this place to these two great books, which have made me feel so many emotions, have made me laugh, cry, love and many more things, have immediately entered my favorites list, so without doubt, if you haven't read any of them yet, you have to do it! , Also if you're interested in reading more books with characters from the LGTB + community, both are perfect
---
Your Favorite Sequel of the Year
Days of Blood & Starlight (Daughter of Smoke & Bone #2)

by

 Laini Taylor
You everyone knows how much I love this trilogy OMG, it's so epic, I hope you all have read it, and if don't ,. WHAT ARE YOU WAITING FOR?!.
This is my favorite sequel of the year because it has everything I need, love, betrayal, revenge, passion, war, fight, friendship, beautiful magical creatures, revelations and a fantastic world that I need to return soon.
If you haven't yet experienced the Laini Taylor's writing style it will make you dream, it's just unique
---
A New Release that you Haven't Read Yet but Really Want To
Strange the Dreamer (Strange the Dreamer #1)

by

 Laini Taylor
The Hate U Give 

by

 Angie Thomas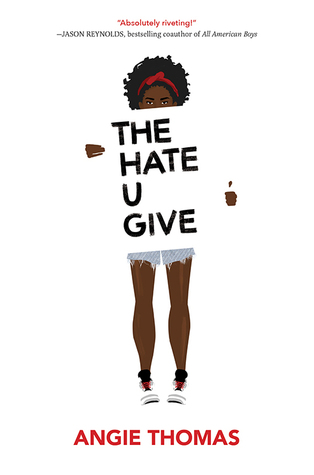 I want to clarify that there are so many new releases that I need to read that it would be impossible to put them all, but I put these two because whenever I see an incredible review of them I think, Why I haven't read it yet? . I have no excuse guys, I just have to go for them and I really can't wait, I've heard only good things
---
Most Anticipated Release for the Second Half of the Year 
Because You Love to Hate Me: 13 Tales of Villainy
Words in Deep Blue 

by

 Cath Crowley 
This is another difficult to say, because I'm not one that kind of people who anticipate so much a book, except that it's a sequel to a series that I love or a new book from one of my favorite writers, so Yeah , I'm interested in many books but still I don't know what I feel until I read them, right ?. Right now it's in these two books in what I can't stop thinking about, I think I'll enjoy them, both of them sound so interesting and unique
---
Your Biggest Disappointment
Our Own Private Universe 

by

 Robin Talley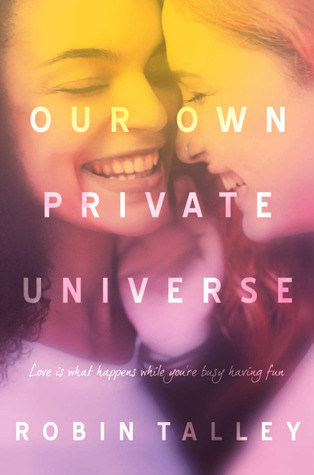 I was so excited when I started this book, I thought I would really enjoy it, and finished DFNing it. I'm still so disillusioned but I guess that waiting so much from it, didn't really help, so I think that I would like to try somethiing else by the writer at another time, but hey it's what it is, it seems to me that there's too much unnecessary drama here and the plot just really doesn't going nowhere
---
Biggest Surprise of the Year
The One Memory of Flora Banks 

by

 Emily Barr
Oh this book, I've seen so many mixed reviews about it, and I'm surprised that in fact there are so many people who didn't like the book, because for me it has been fantastic. It's a litlle bit weird, I can see it, but in a good way, it's mysterious and it managed to catch myself from minute one, I think that the main character is one of the most unique I've read and love that, I can really see the effort of the writer to create a great story with a shocking twist, I highly recommend it
---
Favorite New to You or Debut Author
I have so many incredible new authors that I want to know more of and read all his/her works, I choose 3 that I really loved and have won a place in my favorite author list
---
Your New Fictional Crush
OH, how difficult! I'm not sure if I have this year a fictional crush , I'm always loving characters and that kind of things,but I haven't yet had that special feeling for some this year or maybe yes but I don't know! SO HARD, I don't know if I would call it a crush like I have with The Darkling or Warner *. *., They are my babes!. But still, I choose 2 that I've really liked
The first one is Oscar of I'll Give you The Sun, this guy is really hot, also all the scenes in which he's present are gold and how he impacts on the lives of the other characters is wonderful , I love him so much he's incredible
Second I choose Theron from Snow Like Ashes, he's a warrior, but he's also very kind and loyal. He's a great character that I think deserves more protagonism. I really love him and I hope to know more about him in the rest of the series
---
New Favorite Character
Another one that is difficult to say, see, whenever I start with a nwe book is for me as if the main character was part of my life more when the plot is told from his point of view, so it's very difficult for me to choose one, because I love most of them !, lol.
I'll pick only 2 right now, which have left that special impact on me, which doesn't mean that there aren't many more who I love
Brimstone of Daughter of Smoke & Bone is a wise character, so poetic and a little dark and somehow made me feel like when I met Magnus Bane, Magnus is the fictional character I love the most in the world and Brimstone has made me feel that way too, I adore him and he has made me suffer so much, really an unforgettable character that you'll love
I'll also choose Tyson from the Percy Jackson series simply because he is adorable and his innocence makes me love him
---
A Book that Made you Cry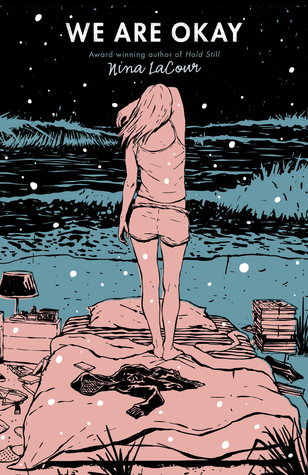 Again these two beautiful books, the books that make me cry always have a special place in my heart, for which both are my favorites. Super emotional guys
---
A Book That Made You Happy
Geekerella 

by

 Ashley Poston
This book is the most adorable I've read, really made me happy, in addition Cinderella is one of my favorites fairy tales so I was very excited to read it and with all the mix with the Geek world has been incredible, I would love to re-read it soon
---
Favorite Book to Film Adaptation you Saw this Year
Before I Fall 

by

 Lauren Oliver
I'm not a big fan of the book, but I really liked the movie a lot, I spent a great time watching it
I saw Nerve this year too and, not being a big fan of Emma Robert I thought I would not like it but I ended up enjoying it a lot, I don't read the book so I don't know if counts anyway haha
---
Favorite Review You've Written this Year
I wouldn't know what my best review is but I can name the ones I liked the most
---
What Books Do You Need to Read by the Ende of the Year
I can't really answer this because there are so many books that I would love to read this year, you guys know the list is endless, also continue the new releases that look super interesting so that doesn't help. But let's say I really want to read those super-known writers I haven't yet read, like Sarah J Mass, Brandon Sanderson and V.E. Schwab, so excited to finally be able to get to them this year and maybe meet my new favorite readings
---
---
Wow that was a long way lol, I hope you all have enjoyed guys
I would love to know which book you're most excited to read this year?
Oh, and leave me on the comments below your favorite reading so far this year, I would love to know!
find me at