Title: Original: The Girl In The Ice (Detective Erika Foster #1). Spanish Edition: Te Vere Bajo el Hielo
By: Robert Bryndza
Published: First published : February 12th 2016/ Spanish: March 16th 2017
By: Bookouture/ Spanish Edition: Roca Editorial
Genre: Mystery-Thriller-Dark-Contemporary-Adult-Crime
Llega una nueva y adictiva serie de thrillers protagonizada por la detective Erika Foster. Más de 1.000.000 de ejemplares vendidos. Su cuerpo está congelado. Sus ojos abiertos han visto la muerte. Sus labios, delicadamente separados, parecen estar a punto de decir algo. ¿Qué oscuros secretos esconde la chica que está bajo el hielo? Un joven descubre el cadáver de una chica debajo de una gruesa capa de hielo en un parque del sur de Londres. La detective Erika Foster será la encargada de dirigir la investigación del caso, mientras lucha contra sus propios demonios personales. Cuando Erika comienza a indagar en el pasado de la víctima, todo parece apuntar a que su asesinato está conectado con el homicidio de otras tres mujeres que han sido encontradas con signos de estrangulación, las manos atadas y, sospechosamente, también bajo las aguas congeladas de otros lagos en Londres. Poco a poco, Erika se aproxima a la verdad, sin sospechar que el asesino quizá también la observa y se acerca cada vez más a ella

---

---

Her eyes are wide open. Her lips parted as if to speak. Her dead body frozen in the ice…She is not the only one.

When a young boy discovers the body of a woman beneath a thick sheet of ice in a South London park, Detective Erika Foster is called in to lead the murder investigation.

The victim, a beautiful young socialite, appeared to have the perfect life. Yet when Erika begins to dig deeper, she starts to connect the dots between the murder and the killings of three prostitutes, all found strangled, hands bound and dumped in water around London.

What dark secrets is the girl in the ice hiding?

As Erika inches closer to uncovering the truth, the killer is closing in on Erika.

The last investigation Erika led went badly wrong… resulting in the death of her husband. With her career hanging by a thread, Erika must now battle her own personal demons as well as a killer more deadly than any she's faced before. But will she get to him before he strikes again?

A page-turning thriller packed with suspense. If you like Angela Marsons, Rachel Abbott and Karin Slaughter, discover Robert Bryndza's new series today.

Watch out for more from DCI Erika Foster

She's fearless. Respected. Unstoppable. Detective Erika Foster will catch a killer, whatever it takes.
---
---
Review in English
I enjoyed this book more than I thought I would! 😀
I want to thank to Edicion Anticipada and Roca Editorial for providing me with this copy in exchange for an honest review
I haven't read a crime book in a long time, it's a genre I'm certainly not very familiar with, yet this book has made me want to continue reading this kind of genre, so I'm super excited and happy about it
The Girl in the Ice is about a crime of a high society girl named Andrea Douglas-Brown, her body is found under the ice of a lake south of London, this case is very controversial because it's a very recognized family of the place. Inspector Erika Foster, who is our main character, will be in charge of directing the investigation into this murder, while trying to move forward after losing her husband, she has a lot of pressure on her shoulders so she tries to balance her work with her personal life, which will be very difficult for her. While Erika inquires about the victim's past, she finds that her murder may be involved in the killing of three other women who have also been found dead under similar circumstances. And this is how the plot begins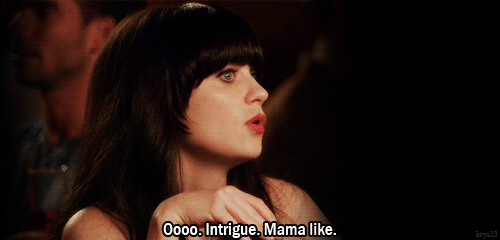 It has been a very good story, it has the capacity to make you feel committed to the characters and to solve the crime from minute one, it has had me working to discover who it was and who were involved with the murders and that has been super entertaining to my. I also think that if you're like me and this is a genre that gives you some doubts, I think you should give it a chance to this one, it's a book that I recommend a lot for those who just start with this type of gender, it's very easy to read
The Robert Bryndza writing style is one of those that leave you wanting for more, as I said before, I've been hooked from the beginning and that is clearly meriting to the writing style as it doesn't become difficult to read at any time and is quite addictive
I really like the diversity of characters it contains, it's one of my favorite things about, since you'll always find that character with which you'll feel more identified or that character that you'll love or that character that you'll hate and you'll have all that mixture of feelings towards them that makes the characters much more real. I found myself reading about them and their personal lives and how they work in crime leaving everything to solve it and I've almost seemed like watching a tv show, in fact I think it would be a great adaptation to the screen

Our main character and whom we will follow more closely is the inspector Erika Foster, she's a very strong and determined woman so I've really liked her character, she finds herself all the time with a lot of obstacles on her way to discover the truth and yet nothing has stopped her, I'm excited to continue reading about her, in this book we can see her in her work but also we briefly explore her personal history which, personally, I would have liked to know more thoroughly, nevertheless surely I'll see in the next book, which I'm really interested in reading.
Characters that have helped Erika a lot in their investigation are the inspectors Peterson and Moss, they're totally opposite and different characters, I've loved to know them. I've been able to see a little of the Moss life and I found it so sweet, I really like this character and as without saying it, I feel that Moss really wants Erika as a friend and their bond has become much stronger in the end. I would love to know more about Peterson, I don't know if they will be in the following books, I hope so beacuse I really want to know more about him and his personal life, it would be very interesting
There have been characters with whom has cost me a lot to feel empathy, like the Douglas-Brown family, Marsh, Sparks, among others, but I think the writer has done a great job with them, they're difficult characters with somewhat unpleasant personalities but equally necessary in the plot
I appreciate that the book is located in London, since I love that place, it has beautiful views, in addition, I find it perfect for this type of criminal novels since it has a certain mystery aura

I haven't seen theendingcome at all, so I was really surprised, I love how they have joined the pieces and everything has fit perfectly. The plot has the power to leave you a little lost for a moment, or at least that has happened to me, I've been uniting pieces as I progressed in the story but I was far from what really happened, and that's great, the book really has fulfilled its mission. I want to add that the plot also talks about power, deception, how to overcome the past, is real and cruel too, I think it's a good mix
I recommend this book for everyone who wants to start reading crime and mystery novels, it's easy and quick to read, I also recommend it if you have already tried criminal novels before as I think it has an original plot that you might like. I'm really looking forward to reading the next book !!
---
---
Reseña en Español
He disfrutado este libro mucho más de lo que pensé que lo haría
Quiero Agradecer a Edicion Anticipada y a Roca Editorial por proveerme con este ejemplar a cambio de una reseña honesta
Verán, hace mucho tiempo que no leía un libro de Crimen, es un genero con el cual ciertamente no estoy muy familiarizada, aun así , este libro me ha hecho desear continuar leyendo este tipo de género, por lo cual estoy súper emocionada y contenta .
Te Veré Bajo el Hielo trata sobre un crimen de una chica de alta sociedad llamada Andrea Douglas-Brown, su cuerpo es encontrado bajo el hielo de un lago al sur de Londres , este caso es muy controversial debido a que se trata de una familia muy reconocida e importante del lugar. La inspectora Erika Foster quien es nuestro personaje principal será la encargada de dirigir la investigación sobre este asesinato, mientras intenta seguir adelante luego de perder a su esposo , por lo cual ella tiene mucha presión sobre sus hombros por lo que intentara equilibrar su trabajo con su vida personal , lo cual será muy difícil para ella tras el transcurso del libro . Mientras Erika indaga sobre el pasado de la victima encuentra que su asesinato puede estar involucrado con el homicidio de otras tres mujeres quienes también han sido halladas muertas bajo circunstancias similares. Y es así como la trama comienza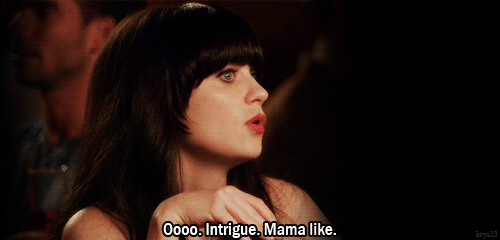 Ha sido una historia muy buena, tiene la capacidad de hacerte sentir comprometido con los personajes y con resolver el crimen desde el minuto uno , me ha tenido trabajando por descubrir quien había sido y quienes estaban implicados con los asesinatos y eso ha sido súper entretenido para mí. Además pienso que si te pasa como a mí y este es un género que te da un poco de dudas , creo que deberías darle una oportunidad a Te Veré Bajo el Hielo , es un libro que recomiendo mucho para esos quienes recién empiezas con este tipo de trama , puedo garantizarte que se te hará muy fácil de leer
El estilo de escritura de Robert Bryndza es de esos que te dejan queriendo mas , como he dicho antes me ha enganchado desde el comienzo y eso es claramente merito del estilo de escritura ya que no se torna difícil de leer en ningún momento y es bastante adictiva
Me gusta mucho la diversidad de personajes que contiene , es una de mis cosas favoritas , ya que siempre encontraras ese personaje con el que te sentirás mas identificado o ese personaje el cual te encantara o ese personaje el cual odiaras y tendrás toda esa mescla de sentimientos hacia ellos que hace a los personajes mucho más reales . Me he encontrado leyendo sobre ellos y sus vidas personales y como trabajan en el crimen dejándolo todo para resolverlo y me ha parecido casi como ver un show de televisión , de hecho creo que sería una gran adaptación a la pantalla chica
Nuestro personaje principal y a quien seguiremos más de cerca es a la inspectora Erika Foster , ella es una mujer muy fuerte y decidida por lo que me ha realmente encantado su personaje , se encuentra todo el tiempo con un montón de obstáculos en su camino por descubrir la verdad y aun así nada la ha detenido , me emociona continuar leyendo sobre ella , en este libro podemos verla en su trabajo pero también exploramos muy brevemente su historia personal la cual , personalmente , me habría gustado conocer más a fondo , aun así , seguramente se verá en los libros que continuaran a este , los cuales estoy más que interesada en leer.
Personajes que han ayudado mucho a Erika en su investigación son los inspectores Peterson y Moss , ellos son personajes totalmente opuestos y diferentes , me ha encantado conocerlos .He podido ver un poco de la vida de Moss y me ha parecido muy dulce , realmente me gusta este personaje y como sin decirlo nunca siento que Moss realmente quiere como una amiga a Erika y su lazo se ha hecho mucho mas fuerte al final. Me encantaría conocer más sobre Peterson , no sé si estarán en los siguientes libros , yo espero que si realmente porque quiero saber más sobre él y su vida personal , sería muy interesante
Obviamente ha habido personaje con los cuales me ha costado mucho sentir empatía, como la familia Douglas-Brown , Marsh, Sparks , entre otros , pero creo que el escritor ha hecho un gran trabajo con ellos , son personajes difíciles con personalidades un tanto desagradables pero igualmente necesarios en la trama
Aprecio que el libro este situado en Londres, ya que me amo ese lugar , tiene vistas hermosas, además lo encuentro perfecto para este tipo de novelas criminales ya que cuenta con cierta aura de misterio
No he visto venir el desenlace para nada, por lo que realmente me ha sorprendido el final, me encanta como se han unido las piensas y todo ha encajado a la perfección . La trama tiene el poder de dejarte algo perdido por momentos, o eso al menos ha pasado conmigo , he ido uniendo clavos a medida que avanzaba en la historia pero estaba lejos de lo que realmente paso , y eso es genial cuando pasa , el libro realmente ha cumplido su misión . Quiero agregar que la trama también habla de poder, de engaños, de cómo superar el pasado , es real y cruel también , creo que es una buena mescla
Recomiendo este libros para todos quienes quieren comenzar a leer novelas de crímenes y misterio, es fácil y rápido de leer , también lo recomiendo si ya has intentado con novelas criminales antes ya que creo que tiene una trama original que podría gustarte. Estoy realmente deseando leer el siguiente libro!!
---
---
Rating
4.25/5 Stars
---
---
Feel free to leave your comment below, I always love to know what you think

🙂
find me at