Title: The Titan's Curse (Percy Jackson and the Olympians #3)
By: Rick Riordan
Published: May 5th 2007
By: Disney Hyperion Books
Genre: YA-Contemporary-Fantasy-Mythology
IT'S NOT EVERYDAY YOU FIND YOURSELF IN COMBAT WITH A HALF-LION, HALF-HUMAN.

But when you're the son of a Greek god, it happens. And now my friend Annabeth is missing, a goddess is in chains and only five half-blood heroes can join the quest to defeat the doomsday monster.

Oh and guess what. The Oracle has predicted that not all of us will survive…
---
---
I love it! as always is a beautiful reading with lots of adventure and friendship, I hope Riordan continue to write books because I want to read them all!
You can find this one and more of my reviews on my blog A Book. A Thought.
I'll not do this review very long because I'm always repeating the same things with respect to these books, so I'll going to focus on highlighting my favorite points of this specific book
– I like it as in this book Percy is somehow more connected to Annabeth, I find them so sweet, I love their relationship and although they aren't much together during the book even so there are several points and references that unites them, and I just love them so much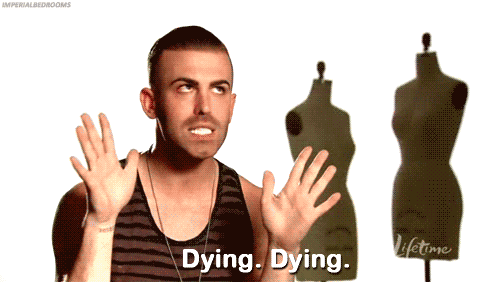 – I saw Percy so grown up in this book and his actions now seem more calculated than before even so always decides with his heart and that is what I love about him
–There are a lot of new additions, new characters that make the plot much more exciting (Nico and Bianca). Especially new Gods !, that makes me so happy
– This time it has made me a little harder to finish it, maybe because I have had a couple of days where I haven't read anything, but even so that doesn't mean that it's hard to read, only time is tyrant, you know
– It wasn't a 5 stars, because I would have liked that Annabeth to appear more, ,she's missing most of the book and to be honest is not the same without her, I missed her.
– I think it's my favorite book in terms of revelations! I was quite surprised on several occasions and the whole Hades thing was incredible
Super excited to continue with the others, although I think I'll leave it for when I have a lot of free time and I'll try to read the next in one sitting, I think it will be fun!
---
---
Rating
4.5 / 5 Stars
---
---
Feel free to leave your comment below, I always love to know what you think
find me at