Hi guys, I hope you are having a beautiful day !.
Today I bring you a book tag, because I haven't done it for a long time, and today I really feel like doing one, so I did a quick search and I found the "Coffee Book Tag", and I love coffee so I thought it would be fun, because Cafe + Books: Perfection.
I've found this tag on the Paper Fury blog, Check it out!, is a beautiful and super entertaining blog, you'll love it
So, without further ado, let's get started!
BLACK
Name a series that's tough to get into but has hardcore fans
Outlander by Diana Gabaldon
This is a huge book and sincerely intimidates me a lot, not only because of that, but because it's a very long series so after this come more huge books and for some reason makes me quite nervous, I try to read it a long time ago but hasen't worked so well, I still don't give up, I've heard wonderful things about it, and I know it's a very loved book, even so I don't think I'm ready for it yet, maybe someday …
---
PEPPERMINT MOCHA
Name a book that gets more popular during the winter or a festive time of year
Harry Potter by J.K. Rowling
I know that everyone loves these books, including me, they're adorabal and unique, and I also know that people choose this series during all year, even so I feel it's a reading that is usually chosen more during cold times, I've also seen alot of people choose re-read this series at Christmas or other festive dates, maybe because it manages to give everyone that sense of being at home and makes us feel safe and warm
---
HOT CHOCOLATE
What is your favourite children's book?
Heidi by Johanna Spyri
I loved to read when I was little, in fact, when I still didn't know how to read and my aunt and my mother read me stories, I grabbed the books and I played like I was reading and actually I only knew them by heart, LOL. I remember several of the books that I liked, but Heidie is the one I remember most and I always carry it in my heart, I love that story and it brings me many good feelings.
I don't remember which edition I used to have, I knew it was one in spanish of course, so I just pick one of millions of editions that exist on the internet , sorry
---
DOUBLE SHOT OF ESPRESSO
Name a book that kept you on the edge of your seat from start to finish
The One Memory of Flora Banks by Emily Barr
This is so hard to say, in fact I have several readings that have kept me on the edge of my seat until the end, but this time i'll pick this one because it's one of the last readings that have made me feel that way , I almost died with this book, too many feelings, I was wishing to know what would happen next and what secrets they would reveal, it was very intense
---
STARBUCKS
Name a book you see everywhere
A Court of Wings and Ruin (A Court of Thorns and Roses #3) by Sarah J. Maas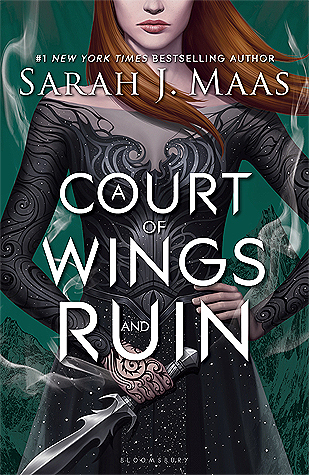 Ok, I don't think I have to explain why this book is everywhere, I know the world loves this trilogy and I can't wait to find out why the scandal, which I'll do very soon I hope
---
OOPS! I ACCIDENTALLY GOT DECAF
Name a book you were expecting more from
Graceling by Kristin Cashore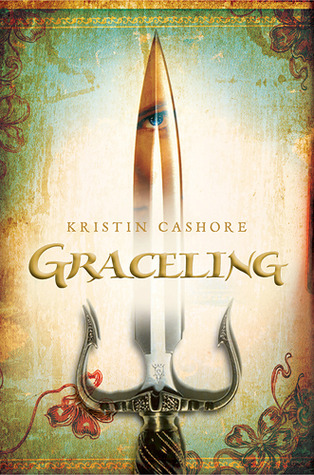 I really expected this book to leave me shocked, I had heard so many incredible things about it, and it was good, the construction of the world is fantastic, but it wasn't enough for me, I couldn't connect with the characters and certainly the main character is quite annoying, I expected a lot more from this book, even though it's okay, and I'm glad I gave it a try after all, anyway it's a trilogy that I know I'll not continue
---
THE PERFECT BLEND
Name a book or series that was both bitter and sweet, but ultimately satisfyng
The Grisha Trilogy by Leigh Bardugo
I love this trilogy, is one of my favorites and I can't wait to re-read it soon, even so, I can't deny that there is a couple of things that I would change in them, especially characters, that I would erase completely, even so, I love these books, the Grisha world is so wonderful and addictive
---
GREEN TEA
Name a book or series that is quietly beautiful
I'll Give You the Sun by Jandy Nelson
thinking of a beautiful book , this oe immediately came to my mind, it's the first book of this year that I've added to my list of favorites, this book is not only beautiful on the outside with its design, but the story is charming and heartbreaking at the same time, allows you to dream and is so addictive, I remember when I finished I was so sad because it finished, I need more about the characters !. I love this book and you have to read it.
---
CHAI TEA
Name a book or series that makes you dream of far off places
Daughter of Smoke & Bone Trilogy by Laini Taylor
I would marry these books if I could lol, I love them so much is a fantastic story, the writing style is so magical and unique, I highly recommend it if you haven't tried with them yet. This series has definitely made me travel and visit very beautiful places, the plot is located in Prague and other worlds is fascinating and so original
---
---
Thanks so much for read the tag, I hope you enjoyed it
I would love to see you all doing it, at some point. I'd love to hear your answers
Leave your comments below, I always love to know what you think
find me at