Hi everyone guys! I hope you're very well
. Today I bring you a weekly meme hosted by  The Broke and The Bookish called Top Ten Tuesday . This week is "top ten books that will make you read the whole day away", In this top I'll put the books that I found most addictive, those who were very difficult to put it down so let's do it!
---
The Summer I Turned Pretty by Jenny Han
A sweet book with fast paced, full of love and familiar topics that you will not be able to put it down! Review HERE!
---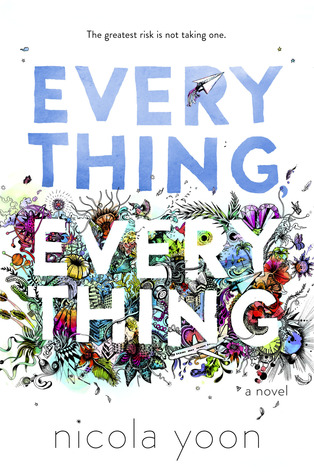 Everything, Everything by Nicola Yoon
Another contemporary romance with a beautiful style of writing, which I have practically read in one sitting, I highly recommend it if you want a very original book, with a great plot twist!. Revew Here!
---
Daughter of Smoke and Bone by Laini Taylor
Don't be afraid to go for this trilogy I know it may seem a bit intimidating, but I assure you that you will feel so hooked with the characters, with their writing, which is one of the most beautiful I have read, and with its impressive plot! , you can't understand why you took so long to read it!, a book that is very difficult to leave once you are immersed on it. Review HERE!
---
Shadow and Bone by Leigh Bardugo
I love this book so much, it's the first book of the trilogy and it's the one that has made me fall in love with the Grisha universe so I have a lot of affection for it, I remember reading it and not being able to stop thinking about it, it's highly addictive, full of magic, power and love!. Review of the trilogy HERE!
---
If He Had Been with Me by Laura Nowlin
This is a dark contemporary romance book that has left me a mess , it's also another book that I read in one sitting so deserved it to be in this ranking, has a very good writing style that you can flow through the pages very quickly, but be careful, because it's a book full of feelings . Review HERE!
---
Clockwork Princess by Cassandra Clare
This is the third book of The Infernal Devices trilogy, and surely you already know this book and if you do not have to start reading this trilogy because it is one of the best I have read, now speaking specifically about this beautiful book I can tell you, that if you start it already you'll can't put it down, it's incredibly addictive and for this point you'll surely be dying to know what the destiny of the characters will be, it's one of my favorite books of all time and it's said that few have survived to that prologue!
---
Don't Look Back by Jennifer L. Armentrout
There can't be a ranking of addictive books that you can't put it down without the incredible Jennifer L. Armentrout, I think she has one of the most addictive writing styles I've read, and this is not the eception, Don't Look Back is a full thriller full of suspense and plot twists , that will have you surprised and on the edge of your seat, or at least it has worked for me!
---
The Goddess Test by Aimée Carter
This is not a well-known book, but if you like Greek mythology and looking for a different kind of romance, then surely you'll can't stop reading it once you start it, in my case it's one of my favorite series so I don't miss the opportunity to recommend it
---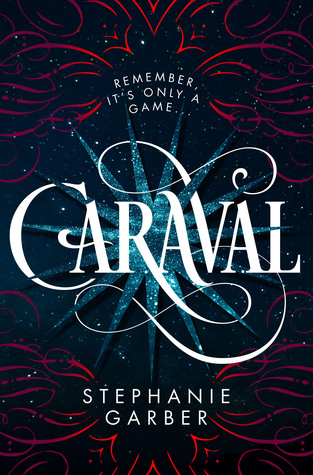 Caraval by Stephanie Garber
This book is so magical and original, reading it has been a whole experience , from the beginning I knew it would be hard to put it down , has a very beautiful writing style which makes everything even more incredible, so just read it and let me know!
---
Burn for Burn by Jenny Han
Jenny's second book in this list, which explains her beautiful writingstyle , this book has kept me hooked until the end, is a rather light and varied reading, full of friendship , relationships and alot drama
---
---
 What is that book that you started and couldn't put it down?
Feel free to comment below, I always love to know what you think