Hi everyone, I hope you are having a great start to the week!
Today I bring you my February Wrap Up, where I'll tell you my readings of the month, I'm very excited to share what I've read with you, so let's do it!
February Wrap Up
I think February was a great month, in fact I've managed to read all the books of my January TBR, so I'm super happy about it , was also my birthday month ! , I have turned 23 years and I don't want to be older, guys, I refuse to do it (?). Returning to our thing , I think I could have read more because I've left a couple of days without reading anything, but unfortunately I didn't have the time, so I couldn't do it 😦 Even though, I'm satisfied with my readings, I was able to read 6 books, one of them a re-reading, so let's get started!
Completed Trilogy
I'm very happy to have decided to read the full trilogy, it was a lovely reading to read in the Valentine month, since it's full of adorable moments. In general I've enjoyed it a lot, I had some problems with the main character, but I'm happy with the final result and I really recommend it if you want to enjoy an easy and fast reading, it will also give you a very strong emotional dose!
You can find my reviews for each of the books below, to know more of my thoughts about them :).
The Summer I Turned Pretty  

by

Jenny Han (4.5/5 Stars) REVIEW HERE!
It's Not Summer Without You 

by

Jenny Han (3.5/5 Stars) REVIEW HERE!
We'll Always Have Summer 

by

Jenny Han (4.5/5 Stars) REVIEW HERE!
January New Release
I was very excited about this book, I wanted to read it since before it came out , but although it was very beautiful in some respects I also found it excessive in others, especially in some attitudes of the main character. But nevertheless is such an incredible story, full of life lessons, mistakes, learning and friendship.
If you want to know more about my thoughts, I'll leave my review below 🙂
History Is All You Left Me 

by 

Adam Silvera (4/5 Stars) REVIEW HERE!
Re-reading!
My idea was to re-read this book in order to have the plot fresh in my mind to be able to see the movie, I had read this book a long time ago, so I remember almost nothing about it, I just had not enjoyed it , but as I had spent some time I thought my thoughts would be different, but that was not what happened. In fact, he could not stand the characters and their behaviors were very annoying.
I understand the main idea of the book and it's great, but I still could not enjoy it, if you want to know more I'll leave you my mini-review below 🙂
Before I Fall by Lauren Oliver (3/5 Stars) REVIEW HERE!
Via Netgalley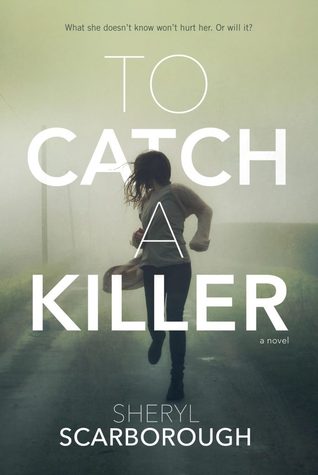 I liked the characters, the plot was pretty good and although in some moments it's easy to read by others it becomes a little heavy, on the other hand this isn't what mainly annoys me , actually was that I end up being quite predictable and I'm a little disappointed about because I think the most important thing in a crime and mystery book is to surprise you and leave you speechless, but that hasn't happened.
PS: The cover is incredible, I really love it and it goes well with the plot of the book
To Catch a Killer 

by

Sheryl Scarborough (3.5/5 Stars)
---
---
What has been your favorite reading of the month?
Feel free to leave your comment below, I always love to know what you think