Title : Days of Blood & Starlight
By : Laini Taylor
Published: August 15th 2013
By : Hodder Paperbacks
Genre:  Fantasy – YA – Romance – Paranormal
Once upon a time, an angel and a devil fell in love and dared to imagine a world free of bloodshed and war.

This is not that world.

Art student and monster's apprentice Karou finally has the answers she has always sought. She knows who she is—and what she is. But with this knowledge comes another truth she would give anything to undo: She loved the enemy and he betrayed her, and a world suffered for it.

In this stunning sequel to the highly acclaimed Daughter of Smoke & Bone, Karou must decide how far she'll go to avenge her people. Filled with heartbreak and beauty, secrets and impossible choices, Days of Blood & Starlight finds Karou and Akiva on opposing sides as an age-old war stirs back to life.

While Karou and her allies build a monstrous army in a land of dust and starlight, Akiva wages a different sort of battle: a battle for redemption. For hope.

But can any hope be salvaged from the ashes of their broken dream?
---
---
Rating
4.5 / 5 Stars
---
---
"Once upon a time, an angel and a devil held a wishbone between them.
And its snap split the world in two."
This has been incredible! Laini Taylor knows how to create a catching story, in this continuation we can see the characters in a much more crude and real way than in the previous book and we know them more deeply which I found great, the writing style is super Interesting and you never expect what will come, and although I have some things I want to talk about, in general I'm very pleased with Days of Blood & Starlight.
"A dream dirty and bruised is better than no dream at all."
I was so scared in the beginning, by how things had ended in the first book, I knew something bad would happen at any moment.
At the beginning you have more questions than answers and when the plot answered your questions at the same time it created even more enigmas, and that really kept me hooked.
The feelings I experienced were so strong, there are characters that I really care about and I hoped they were well, to appear again but as the plot went by things became increasingly dark, which really made me suffer. I have experienced more sad feelings than happy, although there were some that left me breathless, I'm still in shok for certain chapters. I don't going to do any kind of spoiler, so I have to be very careful, but I can say that the evil or evils to which the characters must face are going to be more than complicated, not only will they be faced between them, but also they will be very close to theirs enemies.
And when you think that everything is settling and everything will turn out well, well it isn't like that, that will not happen yet, unlike, everything becomes worse.
In conclusion I think this book is created to generate a lot of expectations for the next one since it will be the conclusion, and it fulfills wonderfully with its objective because I'm crazy to grab the next one and finally see what will happen.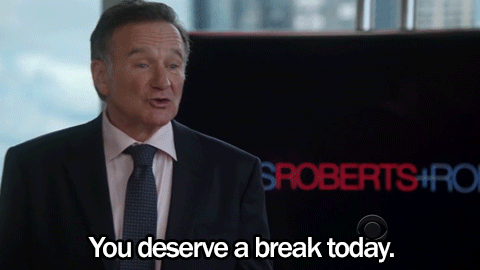 "I am one of billions. I am stardust gathered fleetingly into form. I will be ungathered. The stardust will go on to be other things someday and I will be free."
Why not give it 5 stars ? , well the reason is that closer to the end of the book, I felt like I was reading the same thing over and over again, the descriptions of places and thoughts of the characters became repetitive and I found it as an unnecessary aggregate, on the other hand , don't be discouraged because after going through it the plot is still incredible and you'll hook easily to finally end it.
"It was brave," countered Issa. "It was rare. It was love, and it was beautiful."
I want to finish talking about Akiva and Karu, I think that seeing them the way we see them in this book was a really necessary thing, the plot leaves the romance aside to give way to the action, the characters are cornered in more than one occasion forced to take decisions for the common good, despite what they really want, which has been very hard to read, have made me feel sad but at the same time proud of their decisions, because maybe they aren't the ones I want , but surely it's those elections that will lead to an amazing end and in the end, in fact, to liberate each their respective species.
It was so sentimental guys, omg, you have to prepare for this, you'll hate it and love it at the same time. The story of each of these characters is so different but so amazing, I love learning more about them and their lives before and now, many secrets will be revealed in the next book, I can feel it.
Obviously I recommend this one , I'm so excited about the end I hope to make all the suffering worthwhile
---
---
Feel free to leave your comment below, I always love to know what you think