Hi everyone, guys! , I hope you all are having an amazing time , today I bring you a weekly meme called WWW Wednesday originally hosted by A Daily Rhythm, and revived by Taking on a World of Words.
This meme tries to answer the following three questions:
What are you currently reading?

What did you finish recently reading?

What do you think you'll read next?
Let's do it!
---
What are you currently reading?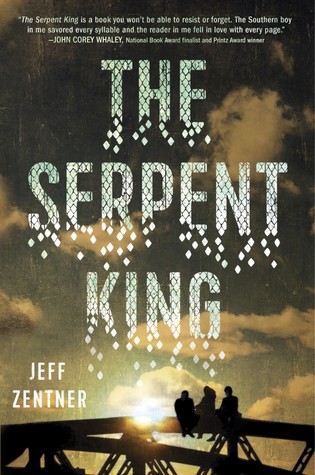 Dill has had to wrestle with vipers his whole life at home, as the only son of a Pentecostal minister who urges him to handle poisonous rattlesnakes, and at school, where he faces down bullies who target him for his father's extreme faith and very public fall from grace.

The only antidote to all this venom is his friendship with fellow outcasts Travis and Lydia. But as they are starting their senior year, Dill feels the coils of his future tightening around him. Dill's only escapes are his music and his secret feelings for Lydia neither of which he is brave enough to share. Graduation feels more like an ending to Dill than a beginning. But even before then, he must cope with another ending one that will rock his life to the core.
I don't go much of this book even to give a great opinion of it, but I enjoy it I think it's interesting and has the tools to be a good book, besides I have seen quite good opinions, which makes my interest grow, but I'll see .
---
What did you finish recently reading?
"Some people grow up with caring families, summer camps, and birthday parties.
Not me!
If you saw me, your first thought would be: Goth girl – and then you would look the other way, like everyone else.
But that's okay, I get it, and I don't care.
Caring is a luxury I can't afford. My life isn't about caring. It's about surviving, and it's been that way ever since I ran away from home seven years ago."

When twenty-one-year old Black, is arrested for shoplifting, she's forced to reach out to the father who never wanted anything to do with her. As expected, her father rejects her again, but to her surprise his younger stepbrother, Gabriel, a decorated war hero who has just returned from duty in Afghanistan, shows up, committed to do the right thing and help his new stepniece get back on her feet.

Can a man who gives and takes orders for a living help a rebel who breaks all rules and answers to no-one? And what happens when Black is forced to go into drug rehab with an unorthodox therapist whose methods are bat-shit crazy and require a parent to come along? Gabriel and Black hardly know each other, but when Gabriel offers to step up and replace his brother, things quickly get intense between them.

This book is intended for mature readers only, as it contains a few graphic scenes and some inappropriate language.

The Clashing Colors series consists of five separate stories. For the best reading experience and to avoid spoilers this is the recommended order to read them in.

Clashing Colors 1 – Black
Clashing Colors 2 – Violet – November 2016
Clashing Colors 3 – Green – December 2016
Clashing Colors 4 – Blue – February 2017
Clashing Colors 5 – Yellow -March 2017
I've win this book on a giveaway provided by Goodreads, which is amazing because I have never won one before, so I was very excited.
But unfortunately it has been a disappointment for me, because although it had everything to be a big and deep book, it end up being a little ridiculous, so I don't come from a great streak . If you want to know more about it , visit my REVIEW !
---
What do you think you'll read next?
After thinking it through, I decided not to answer this question because I'm not sure what I want to read next, what I know for sure , it's that I would love to start with a new series !. That excites me a lot so that's probably what I'll do! I'm still among several possibilities for what I do not want to risk for any, I'll just take the one I feel at the moment 🙂
---
---
I would like to know your answers!
What series do you recommend me to start?
Let me know in the comments!