Title : A Monster Calls
By : Patrick Ness
Published : September 27th 2011
By: Walker Books
Genre : Middle Grade  – Contemporary –  Dark – Fiction
The monster showed up after midnight. As they do.

But it isn't the monster Conor's been expecting. He's been expecting the one from his nightmare, the one he's had nearly every night since his mother started her treatments, the one with the darkness and the wind and the screaming…

This monster is something different, though. Something ancient, something wild. And it wants the most dangerous thing of all from Conor.

It wants the truth.
---
---
Rating
5 / 5 Stars
---
---
Review
"You do not write your life with words…You write it with actions. What you think is not important. It is only important what you do."
If I could give it 6 stars , I would given it them all !.
This book is without doubt a masterpiece, I didn't expect at the beginning of the book feel so touched with the history but how not be.
I think unfortunately most people have or had in our lives a person we love sick with cancer, because unfortunately today is a very common disease, in my case it was my grandfather and I don't want to get too deep with this, because we have all experienced pain, I'm not the only one, my case is just one more, yet , it seems as if no one would understand such a degree of pain, because not even there is a word to describe it, my grandfather was the man of my life and always it will be .
I didn't expect to make a relfexion but has touched something sensible in my life and I just wanted to express it out of me. As indeed, this book teaches us.
It's a short, but full of content book, is the story of a 13 year old boy, whose mother is sick with cancer, he is very attached to his mother since they are only them two, he is an adorable child, a very endearing character and also quite mature for his age. One day a monster appears in his room with the promise to tell three stories, and well, that is how the story begins. Then everything becomes increasingly deeper and we know more about Conor and his inner struggle.
"There is not always a good guy. Nor is there always a bad one. Most people are somewhere in between."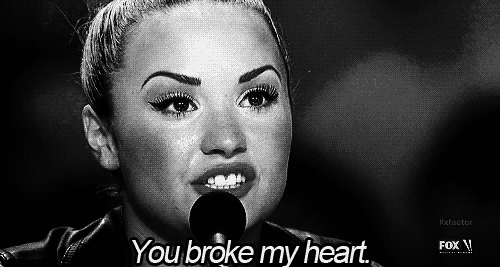 This book has also managed to make me fall in love with the writing style of Patrick Ness, and honestly, I can't wait to read some more of his works.
It was so easy to read, WAS A READING OF ONE SITTING FOR ME !, but, at the same time difficult because, even in a point where you know how to it will end, you just don't want to that come, and that makes you feel super-close to the main character.
I recommend this book countless times, because it is simply great and everyone should read it! 🙂
---
---
I invite you to leave your comment below, I would love to know what you think!
Thanks for passing by!